Social Dental NOW: The Worlds #1, Best dental marketing company for dentists
Our dental marketing agency will manage your dental marketing and build an online community of people who know your dental practice, engage with your content, and will create raving fans for your practice!
How does Facebook, Instagram, and social media marketing bring lots of new patients to my dental practice?
Facebook, Instagram, and other social media platforms are where next month's, next quarter's, and next year's new patients will come from. You have to market to potential new patients where they are. Today, 80% of Americans use Facebook, Instagram, and social media platforms regularly. They use it to keep in touch with family and friends to see what's going on within their community to feel connected with something bigger than themselves.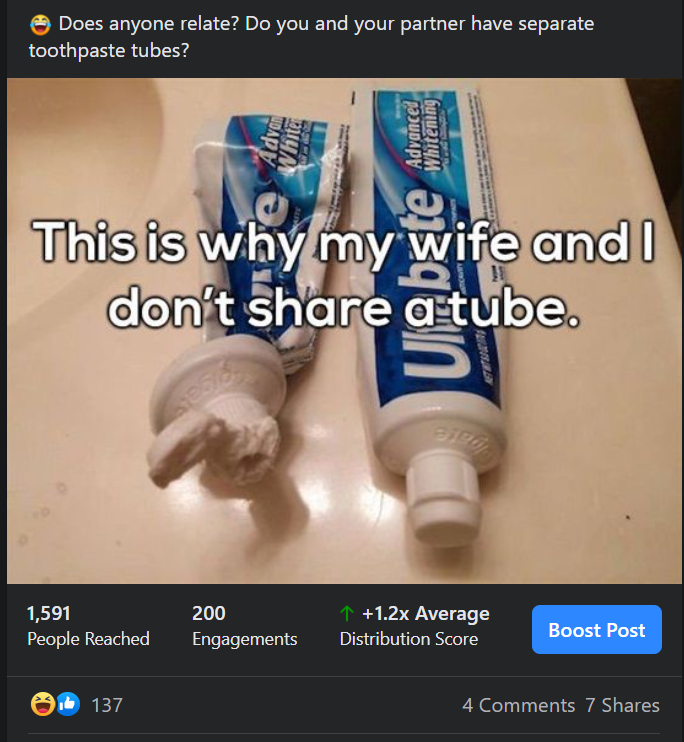 If you want tons of new patients, Facebook, Instagram, and Social Media are the places to cultivate them because this is where they are. Dental Marketing with Facebook, Instagram, and social media campaigns are different from dental marketing on other traditional platforms. Because you have access to their newsfeed, your content must be engaging and exciting. By default, people are programmed not to look at traditional commercials, especially on Social Media, so running "traditional dental marketing or Facebook ads" on social media platforms is essentially a waste of your money.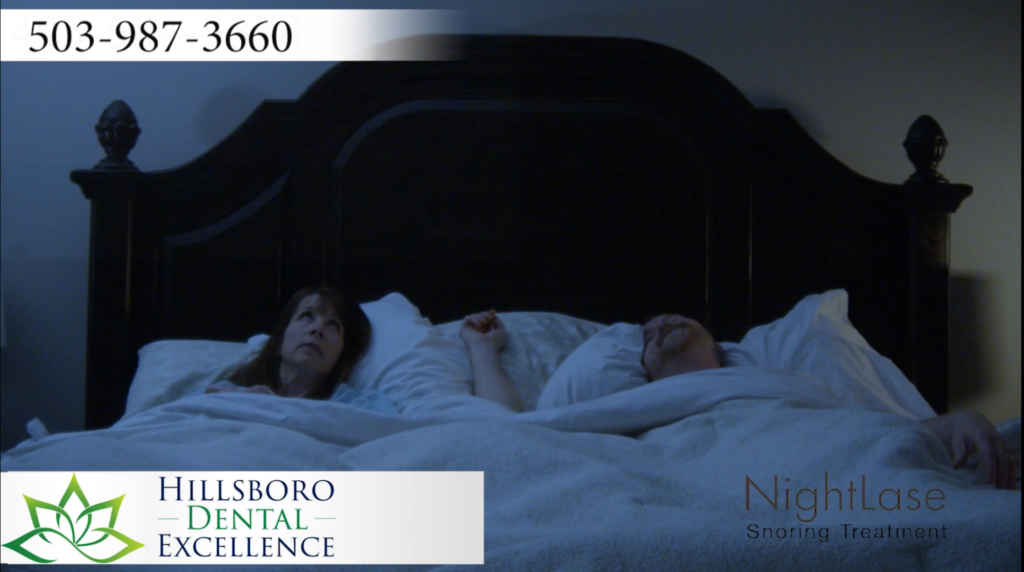 To successfully use Facebook, Instagram, and other social media marketing ad campaigns, you need to create a community of people who know about your dental office and find your content compelling. Facebook and Instagram ad campaigns and social media ad campaigns are primarily a "soft sell." This means that your content has to be funny, interesting, and engaging, but not pushy or sales-only focused. The best way to market on Facebook ads, Instagram ads, and other social media platforms is to get someone to engage with your content and build a community of people who love you, your content, and routinely engage with it. With Facebook, Instagram, and Social Media, Engagement is the only metric that matters.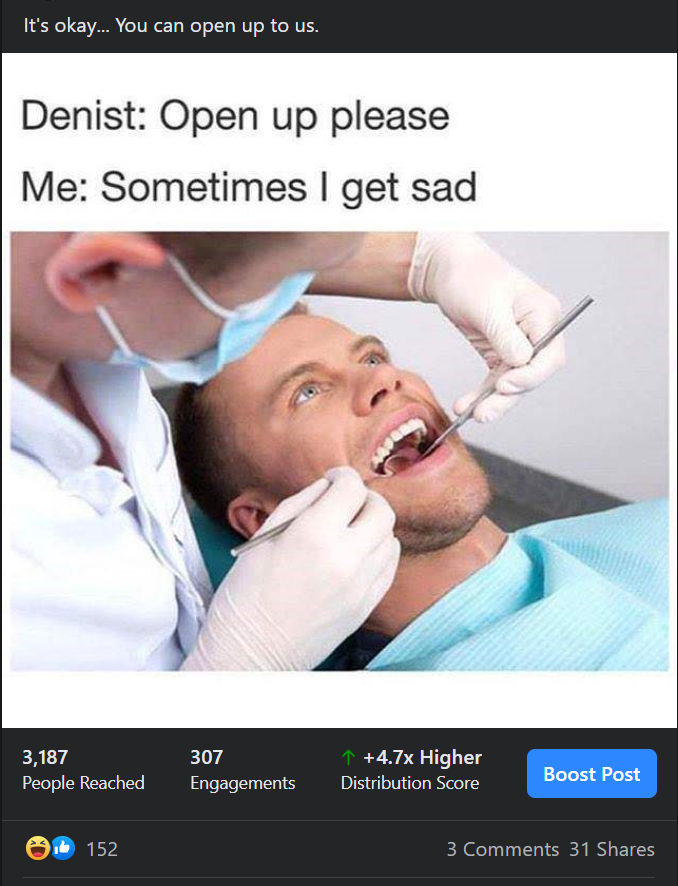 Why is that, you might ask?
Because once someone engages with our dental marketing content, or your dental website you can retarget them for pennies on the dollar. One of the strategic secrets to successful Facebook, Instagram, and other social media ad campaigns is marketing to leverage and create raving fans around your outstanding dental services.
For example, if you wanted your dental practice marketing to bring someone new to your Dental Website, Facebook, Instagram, or social media page, it might cost $20 – $40 to bring them to your dental practice page. However, once they have engaged with your funny and engaging Social Media content, you can bring that same person to your dental practice page for $.50 – $1.
Successful social media strategies focus on retargeting.
Social Dental NOW will create a community of engaged potential new patients to ensure your dental marketing budget brings you the maximum number of new patients. This creates thousands of raving fans that will love you and your content. We create dental content that will make them laugh and connect to them personally, which is exciting, and will engage with them routinely.
Then, one they have engaged with your content , or ad ads, we run Facebook ad campaigns, Instagram ad campaigns, and social media dental marketing campaigns directly to your engaged community. So, potential new patients and raving fans in your territory will see your ads thousands of times, economically and efficiently. Whenever any of these likely new patients or raving fans need a dentist or dental work done, your dental office will be the only one they think about because you will be the only dental practice they see.
This is an Invisalign Services video ad we created to significantly increase conversions (sales.)
Some dentists may have told you that social media dental marketing didn't work for them as well as they had hoped; we know that it is almost certainly because they fail to understand how to use Social Media effectively. Our team has built multimillion-dollar companies with Social Media ads and has effectively used Social Media in Fortune 50 companies for years. We will create dental marketing that works for you to rapidly scale your dental office by finding you lots of new patients and, when needed, the most highly qualified new employees in your area.
The best Social Media dental marketing strategy and execution: we'll ensure your dental office engages with the most potential new patients and turns them into raving fans.
Facebook, Instagramm, and social media marketing are a big part of how people interact with dental offices today; it is the new word of mouth. Yet, many dental practices struggle to get started, find the time, or even know how to create engaging content.
As your trusted dental marketing agency, Social Dental NOW will help you develop an effective Social Media dental marketing strategies that build a community, fits your dental office, and connects with new and existing patients on their terms. We'll also make sure you have a live dashboard in place so you can stay on top of all of your Facebook and Instagram dental marketing campaigns. We will take care of all the hard work so you won't have to spend hours creating content and managing your social accounts and communities every day!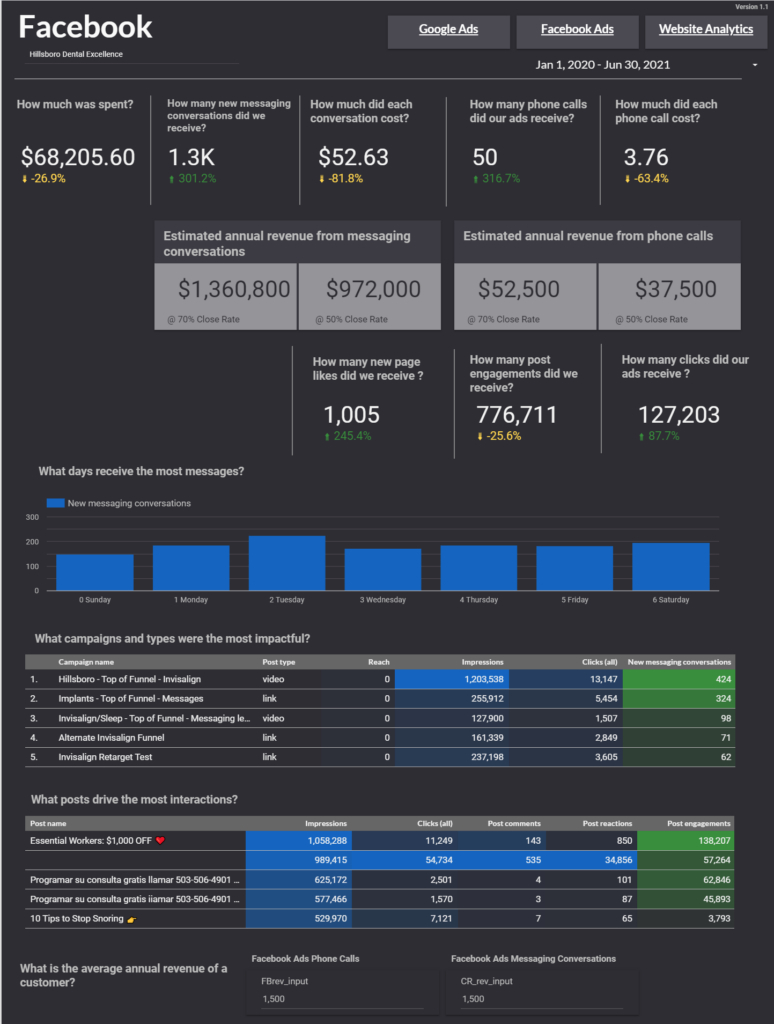 Example of our Facebook Real-Time Dashboard with Dr. Skinner's actual live data!
With Social Dental NOW as your dental marketing agency, we'll take care of everything. We are experts in creating compelling dental marketing content, producing effective dental ads and videos showcasing your dental expertise, generating you effective sales funnels that convert visitors to new patients. Our tremendous production skills will keep Facebook, Instagram, and social media users constantly seeing new content from your dental practice while creating and managing your entire online dental community!
What you can expect from the best dental marketing company:
Social Dental Now will help you with all aspects of Facebook, Instagram, and social media dental marketing. Our dental marketing agency works with virtually all the top dentists across the country looking to increase their online presence and grow their patient base through effective dental content marketing strategies. Our team has worked with and has been trained by some of the best brands in the world, so we know how to create content that engages audiences and gets results!
Testimonial Video Coming soon!
Here's what you can expect from us:
Exceptional New Dental Patient Social Media Engagement
Creating engaging dental marketing content is the most crucial element to successful social media marketing, where engagement is the only metric that truly matters. Our dental marketing company creates compelling dental content and personalized authentic posts for your audience members to enjoy so they fall in love with you, your brand, and your dental office!
Cutting Edge Expertise in Social Media Marketing for All of Your Dental Marketing Needs
You may be struggling to keep up with Facebook and Instagram's ever-changing algorithms, and oftentimes, crazy social media ad policies, but we'll take that off of your hands. Our team strategically builds your social channels for success and adapts to new updates quickly so that you can focus your time where it matters – dentistry!
Social Dental NOW's One-of-a-Kind Dental Marketing Services:
World-class Engaging Dental Marketing Content
Optimized dental sales ad funnels so your ads and dental content are seen by the right people at the right time
Fully optimized Facebook and Instagram ad campaigns, social profiles, and dental content
Fully managed Facebook and Instagram ad campaigns and social media communities
Ability to meet with our team however often you like
A real-time Facebook and Instagram Key Performance Indicators (KPIs) dashboard that keeps you updated 24/7 on your social media ads marketing performance
A Dedicated Account Manager
Custom-made dental marketing videos from a real Hollywood movie director
Social Media Marketing brings you a steady flow of potential new dental patients, provides an ongoing connection to your current patients, and turns them all into raving fans.
Social Dental NOW has helped top dentists around the country grow their digital presence through our proven dental marketing strategies and tactics. Our dental marketing agency promotes engagement with relatable posts, testimonials, and Hollywood-produced, custom-made videos. Our expert dental marketers create and execute efficient social media marketing campaigns that support your dental practice's message while converting new followers into loyal new patients that we call "raving fans."
Review Photos Coming Soon!
One of the secrets to booming dental marketing success is social media marketing. 
The common mistake with dental social media marketing is not knowing how to create engaging content or content that drives conversions. This is due to a lack of understanding of how Social Media platforms work. You need the best strategies and content that compels your audience to like, comment, share, or subscribe. We provide proven dental marketing content with tested strategies and methods that will capture your audience's attention and make them happy to engage.
Our dental marketing company monitors and analyzes your numbers closely to know exactly how much impact these strategies have. New patients coming in every month to your dental office will prove that highly effective Social Media dental marketing campaigns work with an obviously high return on investment! What's better than seeing a steady stream of new patients come into your dental office every month?
Trade Secret Social Media Marketing Strategies Add Real Value to Your Dental Practice's Success
The best dental social media marketing campaign mixes highly engaging content, analytics, and effective new patient ad funnels. The three core principles are: creating unique content that engages potential new patients, analyzing the data generated to find out what works best, and directly targeting likely new patients into perfect, highly effective ad funnels.
This can create loyal followers that we call "raving fans" to your dental practice, who are educated and passionate about your team and your dental office, leading to more new patients and a far more comprehensive referral source.
Ultimately, it is not about how many posts you make or the subject of the content you create; it's about engagement and the quality and consistency of your storytelling. The best dental social media marketers are storytellers who understand their audience's problems, humor, needs, and desires.
That's what you'll get when you partner with Social Dental NOW!
The Power of Facebook and Instagram Ad Campaigns and Social Media Marketing in a Successful Dental Office
Social Media is a necessity in the dental marketing world, it is not an option. With more than 80% of potential patients currently using their preferred social media platform daily to connect with friends and interact online.
That means social media provides an effective platform for dentists to better connect with their current patients and potential new ones. The ability of social media marketing to build a community and foster a connection and trust between the dentist and the patient is a unique advantage that has been fully seized with Facebook, Instagram, and social media by the top and most successful dental practices.
Social Dental NOW, the nation's best dental marketing company, creates highly effective organic and paid dental social media marketing campaigns. Together with our many other dental marketing efforts, we drive potential new patients to your Facebook page, Instagram page, social media pages, and dental website. We boost your search rankings, amplifying your messaging to patients, improving your reputation, and generating high-quality leads. These strategies will ultimately convert these interested potential new patients into raving fans and current patients into new long term patients for life and for your dental office.
Essential Aspects That Make Our Dental Social Media Marketing Ad Strategies Successful
COMPELLING SOCIAL MEDIA DENTAL CONTENT
Your dental practice is unlike any other, so showing off your before and after dental work and your team's personalities on social media allows patients to get a feel for what makes you unique. Things like posting behind-the-scenes photos of employees or relatable memes let people see you and your team more as friends than just their dentist!
Our premier dental marketing agency strengthens your connections with patients through targeted social media marketing campaigns and long-term connection strategies.
Our elegant high-resolution images, captivating descriptions, and fantastic dental videos showcase what's best about your dental office. When supplemented by personal photos, videos, and graphics you provide, a complete identity for your dental office is created, letting people know more about what makes your practice unique.
We build highly effective dental marketing sales ad funnels that drive those who engage and visit your dental website to choose the dental services you offer. 
You might ask yourself, what is an ad funnel, and why is it essential to my dental practice? 
In your dental practice, you have many specialties – Invisalign, dental implants, sleep apnea, esthetics/cosmetics, full mouth reconstruction, etc. Each one of these specialties needs its own ad funnel. As an example, our sophisticated AI dental marketing software will know if the potential new patient clicked on an Invisalign ad. It will drop that likely new patient into the Invisalign ad funnel. Once in the funnel, that potential patient will see your Invisalign marketing ads and videos often, wherever they are – whether they're on their phone, desktop, or friend's house – your Invisalign ads will follow them, reminding them that you're the best Invisalign dentist for them.
Our artificial intelligence powered software will keep track of each ad funnel. After a potential patient has been through the entire funnel, the AI software will start them in a new funnel, such as general dentistry or the "best dentist in your city" funnel. So the potential new patient is constantly learning about your dental office's expertise and the things that make you different. After the likely patient has been through all of those ad funnels, the system will take them back to a new Invisalign funnel and begins the process all over again. Because these ads are retargeted it incredibly inexpensive!
Once retargeted in our dental marketing ad funnels, your potential new patients will continue to see your targeted new dental content over and over, again and again, until you become the only dentist and dental office in the area that they know and trust.
When they, their friends, or their family need a general checkup or a specific dental service such as Invisalign, they will recommend and choose you.
Through rigorous testing of hundreds of thousands of ads, our dental marketing company can get people to engage with our content at a far higher rate by presenting all kinds of humorous, engaging, or loveable dental marketing content. Our content touches on topics that people connect with. We're not just posting a tooth that is colored like the American flag and saying, "Happy Fourth of July." Nobody cares about that; nobody clicks on that. We're posting topics that people empathize with or make them laugh or stimulate current events conversations.
Once they engage with one of our fantastic pieces of dental marketing content, our dental marketing agency can retarget them at a very low cost. Do you know what we mean when we say "retarget?" Let us give you an example. Have you ever typed something like "power drills" into Google, and then for the next three weeks, all you see is power drills ads everywhere you go on the web? That's called "retargeting." Let's say it costs $20 – $40 to bring someone to your Dental Website, Facebook, Instagram, and social media pages. Once they engage with our dental marketing content, our dental marketing company can retarget them by dropping them into the appropriate sales funnel; then, it only costs $.50 – $1 for someone to see one of your impressive ads or videos. These are example numbers of course, that will vary by community but the end result will be a highly cost-effective and deliver tons of new patients!
World-Class Dental Marketing Videos for Your Dental Practice
Social Dental NOW is lucky enough to work with a real Hollywood movie director who loves us and our clients. He produces customized world-class dental video commercials for you, our client, monthly. Once someone drops into your sales ad funnel, they will regularly see videos like these fantastic world-class dental videos, and new ones every month.

Essential Workers – Smiles Family Dental

Sleep Apnea – Smiles Family Dental

Invisalign
If someone engages with one of our Dental Implants ads or content, from then on, they will see world-class videos about how dental implants from your practice can give them a full, confident, healthy smile again.
You won't find anyone anywhere who can produce social media dental content better than our team of social media dental marketing experts.
You are busy. We get it.
Let us help take care of your critical Facebook and Instagram ads campaigns and social media dental marketing needs so that you can focus on running your dental practice instead of posting things you "hope" might work. We'll make sure new and fantastic dental marketing content is posted at the correct times and in the right places, so you get maximum visibility and engagement with minimal effort from you. All you have to do is do what you do best – excellent dentistry!